Membership Application & Renewal
Since 1875, the Michigan State Firemen's Association has agreed its task is to serve ALL who are involved in the fire service. Using the theme from the fire services cross, MSFA has put service to the individual firefighters and fire departments above all else in its commitment to quality fire protection in Michigan. The fire service is prepared to protect, prevent and serve, precisely the goals that Michigan State Firemen's Association upholds. In order for MSFA to become stronger and more effective, YOU, the individual firefighter or the individual department, are needed as members.
If you are renewing your membership, please also complete the form below so we may verify your information is correct.

Membership Benefits:
$4,650 AD&D Insurance Class A
$9,300 AD&D Insurance Class B
$1,500 Life Insurance
Fireplug Magazine Quarterly
Represented on Michigan Firefighter Training
Council and National Volunteer Fire Council
Receive reduced tuition rates for Spring Fire School, Fall Fire School and National Fire Academy
Receive 10% discount on Educational Material Assistance with funeral arrangements for line of duty and fire service related deaths
MSFA is your legislative voice in Lansing and Washington, D.C., helping to secure funding and policy changes to better serve all Firefighters in our state.
www.msfassoc.org
To download the MSFA Membership Application, click here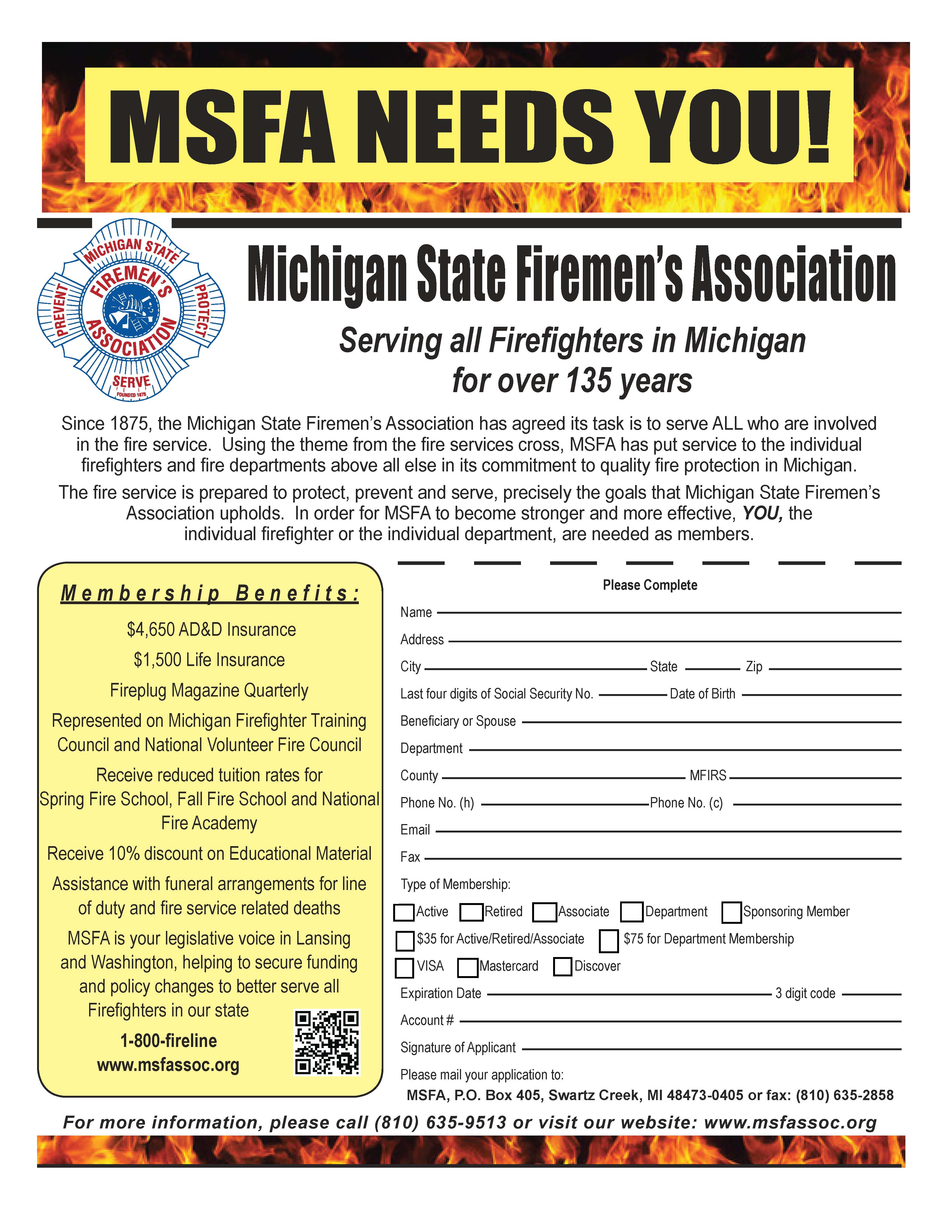 Take a look at our new MSFA membership video: